Molly's Law requires any offender convicted of an animal abuse crime as defined in Marion County Code, Chapter 4, Section 4-15 to be placed on the animal abuser registry. This database will allow citizens, pet sellers, & rescues to verify that they are not placing and animal with an animal abuser.
This registry also includes the list of persons enjoined from possessing animals.
Marion County shall establish a publicly-accessible on-line animal abuser registry that shall contain the names and residence information of all registered animal abuse offenders in unincorporated Marion County or in any incorporated municipality in Marion County that has elected to participate in the registry by inter-local agreement, who have been convicted of an animal abuse crime in Marion County, as defined herein, on or after the effective date of this section. 
Marion County Animal Control and Enforcement
The Animal Center serves as a temporary shelter for homeless pets.
It is our intention to be a safe, caring and temporary place of hope for the thousands of animals entering our shelter each year. Our compassionate staff work diligently to lessen the unnatural & often frightening experience of coming into care at a center.
Sunrise Wildlife Rehabilitation
Sunrise Wildlife Rehabiliation specializes in the rehabilitation and release of injured, orphaned or displaced native wildlife in North Central Florida. 
Sunrise Wildlife Rehabilitation is located in High Springs, Florida.  Contact info: (352)-222-2239
Animal Care Trust USA is a 501(c)(3) nonprofit organization dedicated to keeping Loved Pets in loving homes.  Who will take care of your pet if you become disabled or die?  You would never intentionally harm your pet, yet more than 500,000 loved pets are euthanized each year because their pet parent didn't have a plan.  Protect your pet with a Pet Trust today!
The Humane Society of Marion County is a non-profit no-kill shelter dedicated to caring for and protecting animals in Marion County, Florida. We have been serving homeless and neglected animals in Ocala and Marion County for over 55 years.
The UF Small Animal Hospital is open for emergency patients 24 hours a day, 7 days a week. Your pet can be referred by your primary care veterinarian or you may come without a referral.
The Large Animal Hospital at the University of Florida is open for emergency patients 24 hours a day, 7 days a week.   A patient can be referred by the primary care veterinarian or the owner can call the hospital directly.  It is critical that arrangements be made with the clinicians on-call prior to arriving at the hospital if at all possible.
Please call (352) 392-2229 if you have an emergency.
Our mission is to improve the lives of cats through humane care, spay/neuter, adoptions, education and support services.
Horse Protection Association of Florida
The mission of the Horse Protection Association of Florida is to provide equine rescue, rehabilitation, education and adoption services within the state of Florida. Assistance to law enforcement and animal agencies with cruelty investigations and the care and placement of horses is also provided.
To report a horse who is abused, starved, neglected or otherwise in need please contact Lisa Mandley: Email
Phone: (352) 466-4366
VOCAL Voices of Change Animal League
The VOCAL Community Clinic and Resource Center is the first of its kind in Marion County! In 2015, our founders, Linda Norman, Kate Rengel and Lauren Carpenter initially envisioned a low-cost spay neuter clinic to stop overpopulation at its source and to provide support for people who care for unwanted and under-resourced pets. Today, the VOCAL Community Clinic and Resource Center is often a lifeline to pet parents who need veterinary care for their animal, but find it prohibitively expensive.
Florida Fish and Wildlife Conservation Commission
Ocala Wildlife Management Area (WMA) is part of the Ocala National Forest, the oldest national forest east of the Mississippi River. The forest contains the largest concentration of sand pine in the world as well as some of the best remaining stands of longleaf pine in central Florida. 
Get lifesaving dog food recall alerts by email anytime there's a recall in the U.S. or Canada.  You'll also get our best tips and ideas to help you feed your dog better… and safer.
I adopted a puppy last month and was so impressed with the communication as well as updated pictures and videos of our baby. This by far has been the best experience we ever had with a shelter. The foster mom did an amazing job taking care of all the puppies. He came to us so healthy and happy! We are so in love with and new baby Miles!!! Thank you SPCA of Ocala for all you do!
SPCA helped me get a sick and abused Bulldog into the Humane Society yesterday when there was no room available. The woman in charge fought for me to get this stray taken in. She was amazing and super helpful!!! If this poor baby gets cleared okay and all of her issues fixed, I will get to adopt her and give her the best life ever! She was found with her head stuck in a paint can running in traffic. Loaded with fleas, urinating blood, with a raw stump tail and a huge half dollar sized ulceration in the middle of her tongue. How this was done to such a sweet female bully!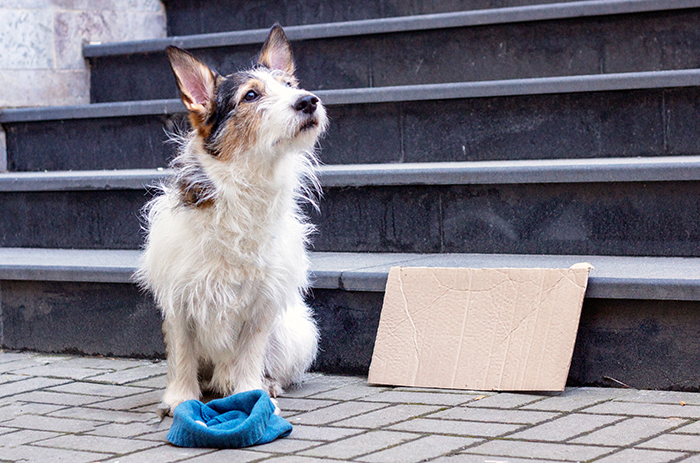 Make A Donation
Your donations help us to continue our mission.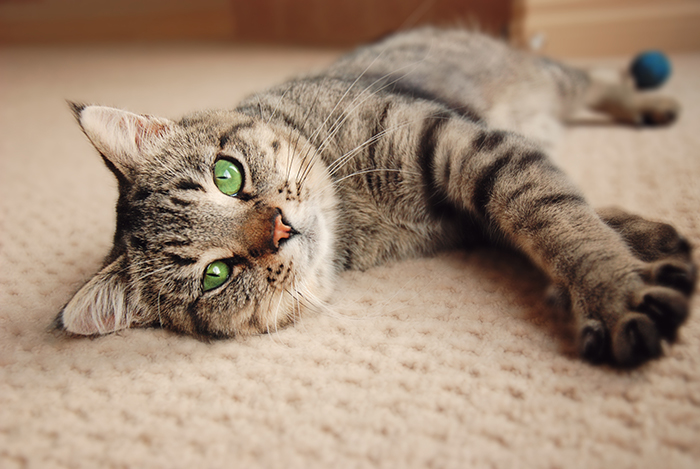 Foster Program
Become a foster parent to one of our furry friends in need.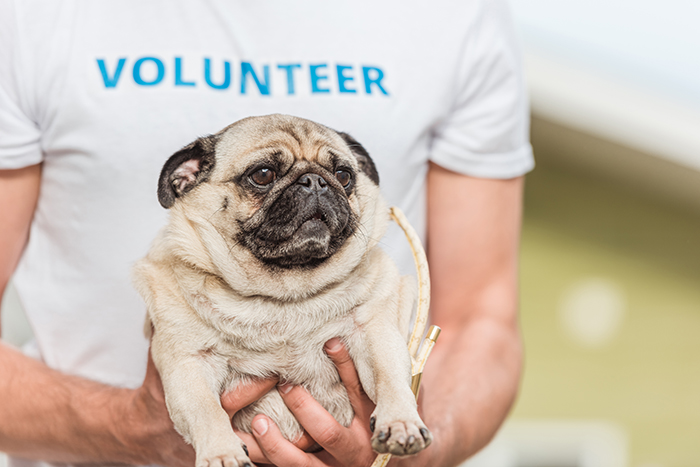 Volunteer
Volunteers are the life blood of accomplishing what we do at SPCA of Ocala.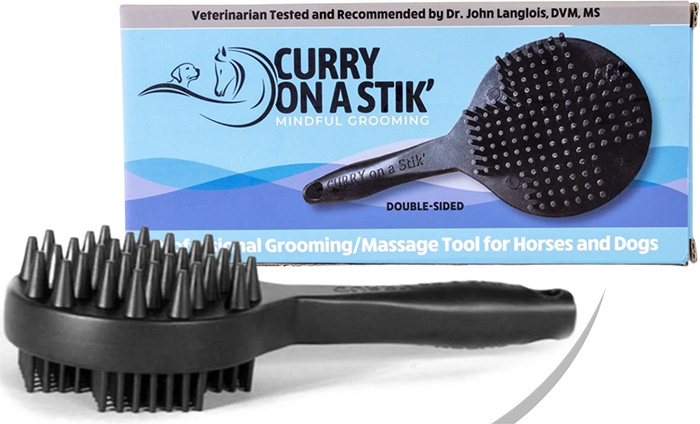 Curry On A Stik
A Professional, Therapeutic Grooming and Massage Tool for Horses, Dogs & Cats. $10 from each purchase is donated to the SPCA of Ocala. Contact us for more information.